Forced Air Power Static Converter GR93
In the field of forced air cooling AC/DC converters, the GR93 family covers the widest range of solutions, with currents that range from 450Acc up to over 4000Acc and mains voltages up to 990Vac. The GR93 converter is available in the unidirectional thyristor version (total controlled and semi controlled bridge) or diode version.
Bidirectional and regenerative configurations for AC motor control or DC bus power supply are also available for standard solutions.
Cooling is in forced air in every solution with special fans that guarantee adequate performance in industrial environments.

Single semiconductors are protected by Eaton Bussmman High-Speed fuses which ensure appropriate interventions in case of internal or external failure of the converter. Every converter is equipped with a thermal protection suitably designed to guarantee the thermal and electrical characteristics of the converter. The converters of the GR93 family stand out for the simplicity of maintenance and the modularity of the mechanical solutions proposed.
Simple basic instructions allow a quick and easy component replacement.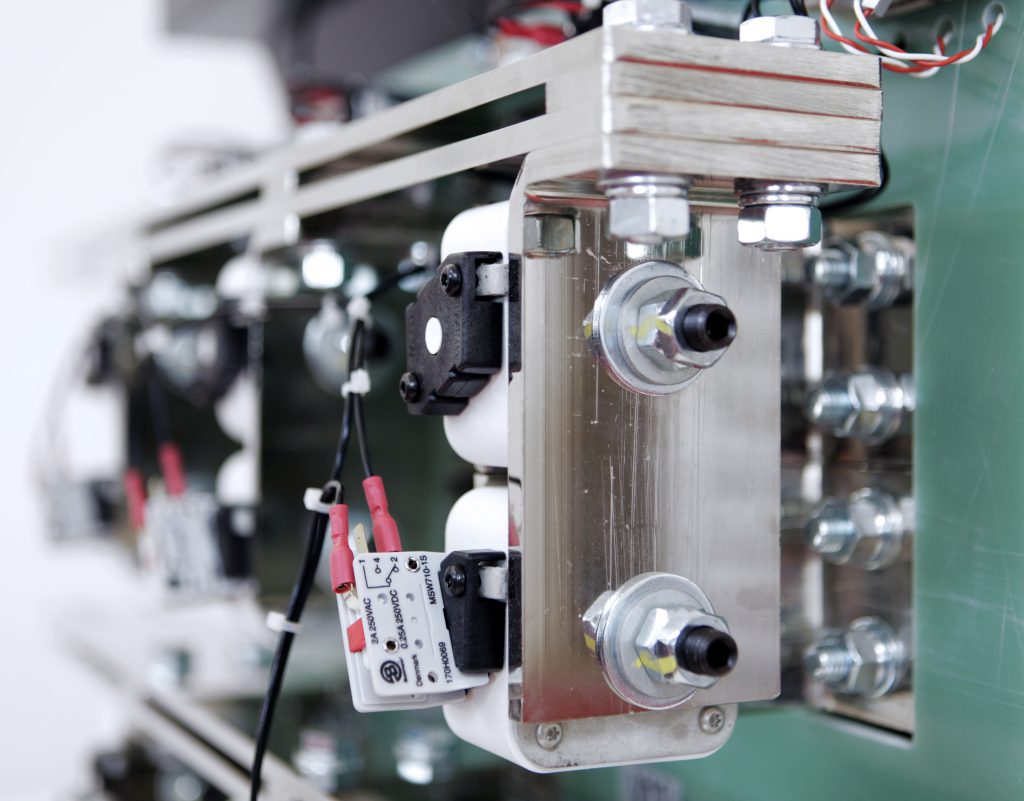 | Ambient condition | |
| --- | --- |
| Altitude | 1000 m. a.s.l. |
Main general data
Converter type
Diode rectifier
Unidirectional DC converter
Bidirectional DC converter
Regenerative DC converter
Main supply voltage
380 ÷ 480V
500 ÷ 650V
660 ÷ 750V
850 ÷ 990V
Tolerance
± 10% power supply
Rated current
750 ÷ 4500 Adc
Rated frequency
50 and 60 Hz; ± 2%
Insulation voltage
2.5 ÷ 4 kV
Protection degree
IP00
Diode/thyristor protections
RC snubber; fuses
Converter protection
Overtemperature; ventilation failure
Cooling system
Forced air
Installation type
Open frame module
Dimensions
Different for current size and type
Weight
Different for current size and type