Since 1975 SECOM realizes and studies customized technical solutions on behalf its customers, providing them with a decisive technical support in order to achieve their goals.
Flexibility and fast delivery times are some of the strengths of the company policy.
Based in Sesto San Giovanni, Milano, SECOM is recognized worldwide for its high quality products, such as fuses, resistors and power converters, industrial electronics and photovoltaics inverter, blocking diodes and many more.
SECOM manufactures static electric conversion systems, which find application in various industrial sectors where high power is required.
The products we design and manufacture in the field of power electronics and automation are divided into several categories:
AC/DC Power Converter
The AC/DC three-phase power converters have been sold worldwide by SECOM since 1990. Numerous converter families are considered an integral part of the company history, such as GR89, GR91, GR93 and GR95. These converters were designed by SECOM and then subsequently installed with excellent results all over the world. New and increasingly performing solutions have been studied over time in order to satisfy customer needs. These specific needs ranging from simple installation and maintenanceto the implementation of accessories and options, to IP20 trolley-mounted book structures, to 12-pulse solutions. SECOM AC/DC power converters are made with natural air cooling systemsin simple or redundant forced air or with cooling systems that use demineralized/distilled water.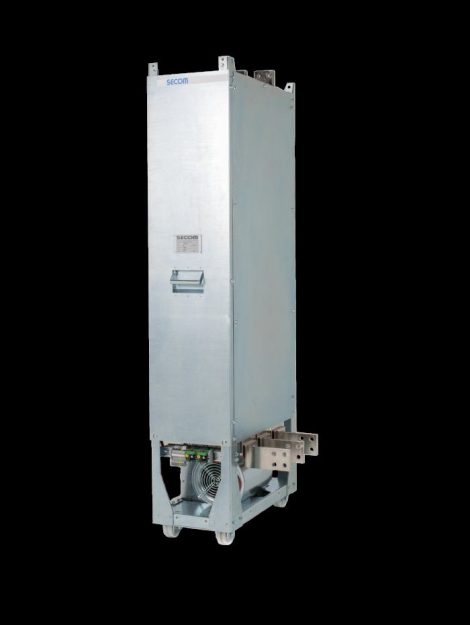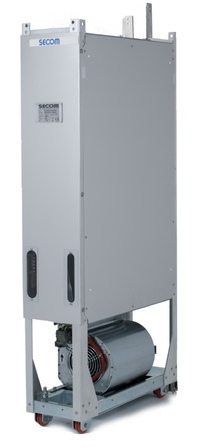 LV drives
SECOM has developed skills and gained experience in the market of power converters for motor control. This fact has allowed the development and the realization of a range of 400Vac and 690Vac power inverters, which are offered with its own control or with a dedicated interface.
The range of products that the company offers includes:

- Industrial inverter
- F3E bidirectional converter
- AFE bidirectional converter
- Braking Unit
- Accessories dedicated to multidrive application (Inverter on common DC bus) and single drive.

SECOM Drives find use in high performance applications and high power.

It is also possible to have modules with a demineralized water cooling system.

MV drives
SECOM is specialized in the realization of medium voltage conversion modules, which find applications in 3,3kV three-phase inverters and multilevel inverters from 3kV to 11kV.

The range of medium voltage drives that the company offers includes:

- IGBT Power stack
- IGCT Power stack
- Multilevel cells.

These are phase modules that provide the customer a fiber optic connection for the control and command of the IGBT/IGCTs inside the module.
These stack are meant to guarantee the most quickest and easiest maintenance of the inverter in the switchboard. The range of medium voltage products also includes Crowbar, 12-pulse DFE power supplies and Braking chopper.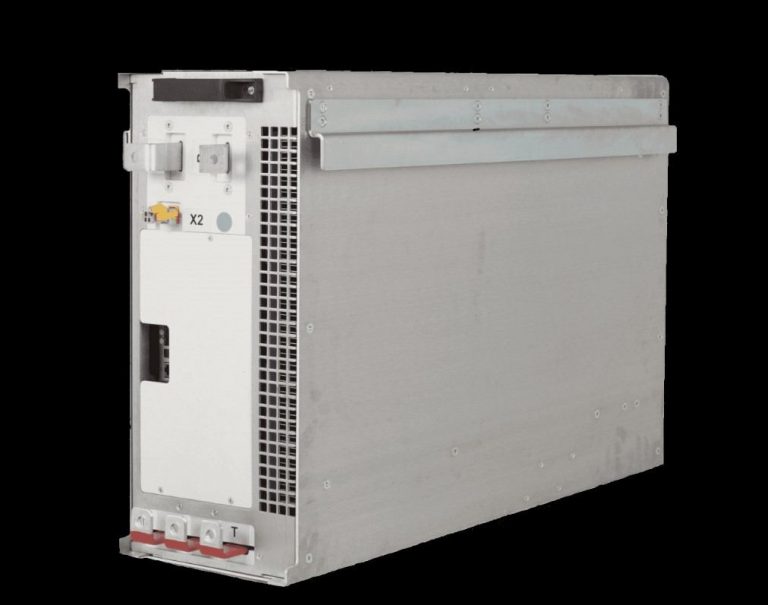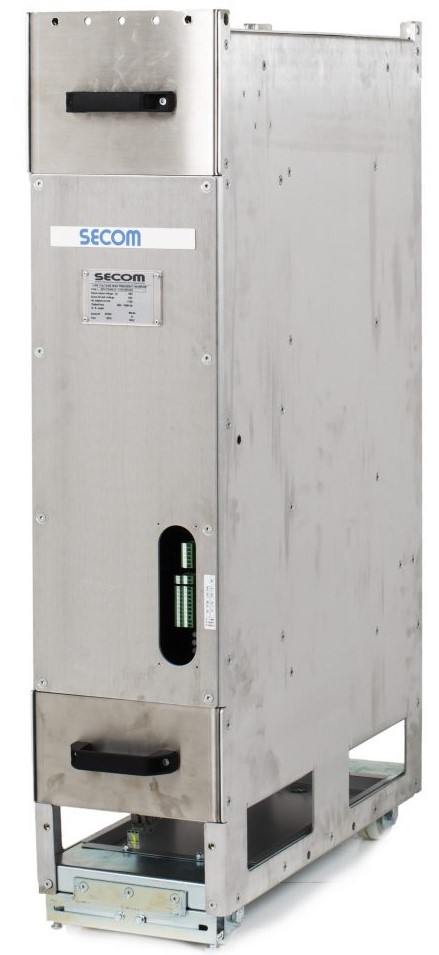 Special products
SECOM is specialized in the creation of customer-specific solutions.
In the special section are included:

- Traction products like substation rectifiers, voltage limiters, power charger supplies, power supplies for auxiliary services with connection from catenary to 3kV, power supplies for auxiliary services on the machine
- Special application products (research intitution) like rectifiers for stabilized power supplies for magnets and impulse power converters
- Test benches products such as regenerative power supplies, high frequency inverters, three-phase IGBT static switches, special rectifiers, DC/DC converters for battery chargers and supercapacitors
- Customer specification products such as blocking diodes, Crowbar, single-phase water stack, etc.
Assemblies
To complete the proposal for configuring low voltage drive and converter systems, SECOM has created a series of kit and auxiliary systems.

Available products:

- Low voltage Crowbar
- Single or three-phase diode/thyristor water stack
- Blocking diodes, against return currents in the renewable energy sector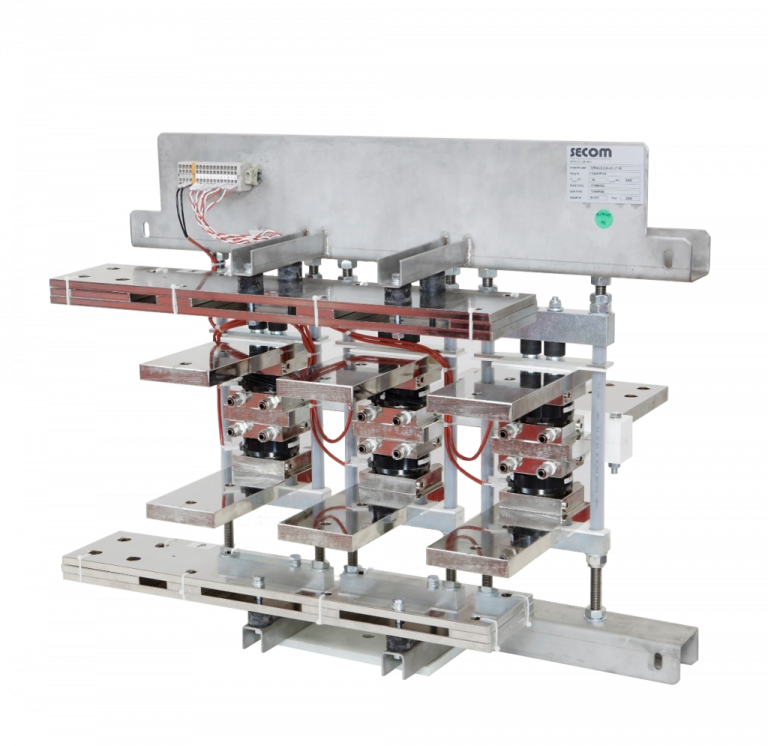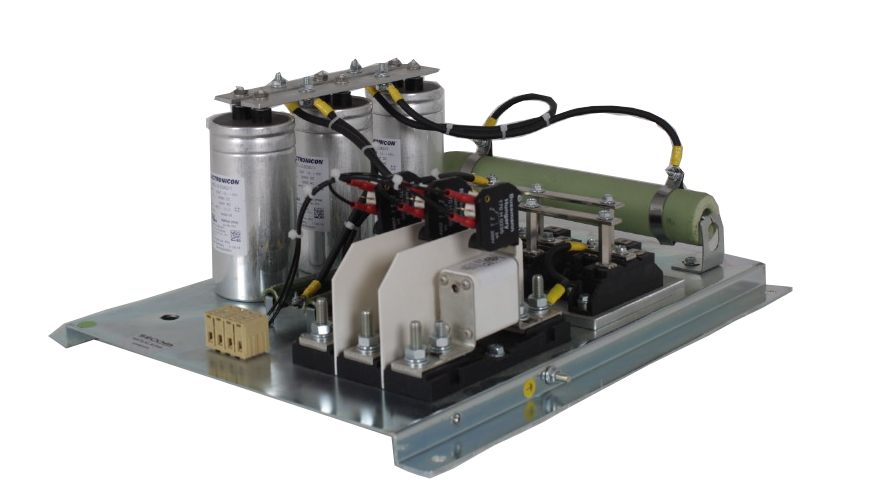 Other
SECOM catalog also includes other kits and auxiliary systems, such as:

- Capacitor banks against voltage dips or for retrofit projects
- Precharge kit that charge the capacitor banks of LV multidrive systems
- FSK filters for the suppression of overvoltages to protect the AC/DC bridges.