IGCT Power Stack for Sale: Brochure
IGCT Power Stack
Gli Inverter SECOMDRIVE MV IGCT Inverters are high performance water cooled converter with Neutral Point Clamped (NPC) topology.
Depending on the controller parameters setting and thanks to its modular design, the IGCT inverters can also be configured as AFE (Active Front End, four-quadrant conversion unit) (figure below) and can provide a common dc-bus where several inverters can be connected.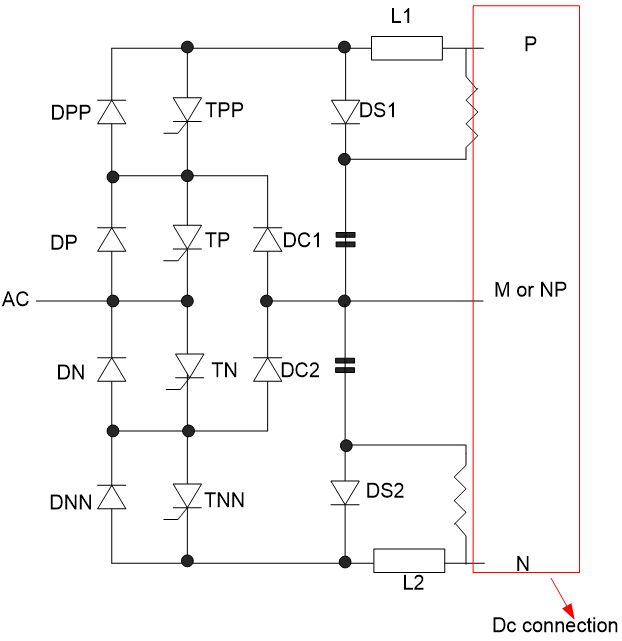 SECOMDRIVE MV IGCT Inverter meets the following requirements:
High dynamic performances
High power rating at low frequencies
Line power factor = almost 1,0 (AFE version)
Four-quadrant operation (AFE version).
The IGCT Power Stack is a complete single-phase inverter wheeled solution.
Main features::
Ready-to-connect
Interchangeable modules, usable on both AFE or Inverter unit
Design focused on easy maintenance and quick power module replacement (wheeled power modules allow very fast substitution without any special tool or lifting device).
| Technical data | SECOM IGCT module |
| --- | --- |
| Line side converter | Diode DFE rectifier or 4Q - AFE module |