Water Cooled Power Converter GRW6
AC/DC water cooled power converter GRW6 is used in all applications that require high power with low voltage power supply, maintaining a small size.
The converter can use diodes or thyristors, depending on the type of use.
The power module is composed of a rack structure positioned on special supports, as shown in the figure below.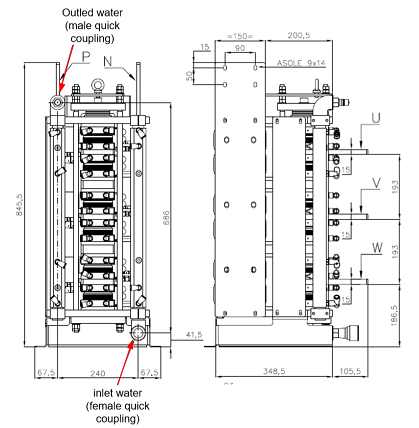 The power modules are equipped with a water cooling system that provide energy dissipation of the semiconductor devices.
The inlet and outlet water quick connectors are located on the back of the module, as shown in the figure below:

- Water outlet on the upper side;
- Water inlet on the lower side.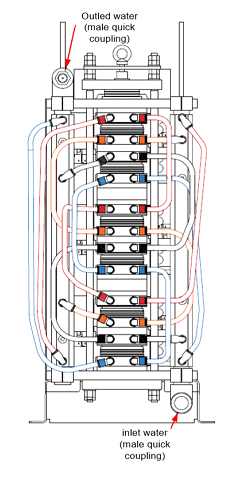 | Ambient condition | |
| --- | --- |
| Altitude | 2000 m. a.s.l. |
| Main general data | |
| --- | --- |
| Converter type | Raddrizzatore a diodi Convertitore unidirezionale DC |