SPU Precharge Kit and Devices
The precharge kit is available as a single or inserted unit inside the Capacitor Bank in the case of a solution with hold-up capacitors on the DC link.
They essentially consist of an insertion system by means of contactors, limiting resistors and a rectifying group suitably protected by High-Speed fuses, between the network and the capacitor bank of the DC link which can be constituted by the capacitors of the capacitor bank group or by the hold-up capacitors present in each market Inverter.
They are available with similar dimensions and weights for 400V and 690V three-phase networks and can be used for groups of capacitors up to 150,000F.

The following images show two typical applications for the precharge unit (respectively for the DC/AC Inverter and the AC/AC Inverter).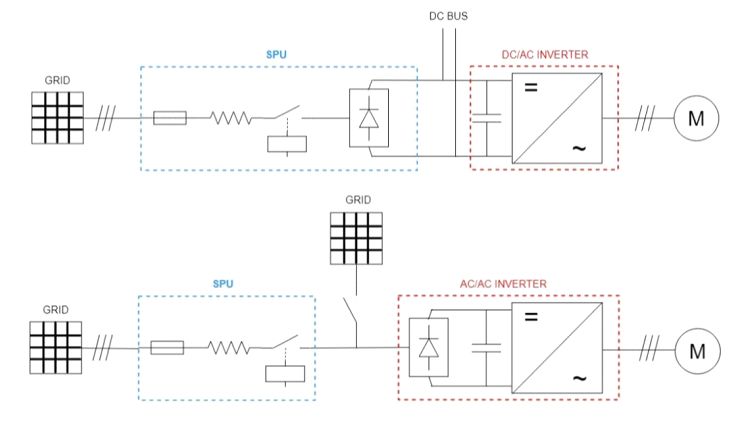 | Ambient condition | |
| --- | --- |
| Altitude | 1000 m. a.s.l. |
| Main general data | |
| --- | --- |
| Main supply voltage | 400V - 690V |