Static Natural Air Power Converter GR00
In the field of natural air cooling three-phase converters the GR00 family covers a wide power range with currents that range from 100Adc up to 2000Adc and mains voltages from several hundred Volts to over 2000Vac.
The GR00 converter is available in thyristor or diode versions. GR00 family converters are particularly suitable for every application in which the absence of fans is required or for particular system requirements (excitation systems for turbo alternators or synchronous high-power motors of power plants).
Dimensions and performances are strictly connected to the application and the required voltage range.
The individual semiconductors are protected by Eaton Bussmann High-Speed fuses with adequate characteristics that guarantee the appropriate interventions in case of failure inside the converter.
Each converter is equipped with a thermal protection suitably designed to ensure its thermal and electrical characteristics.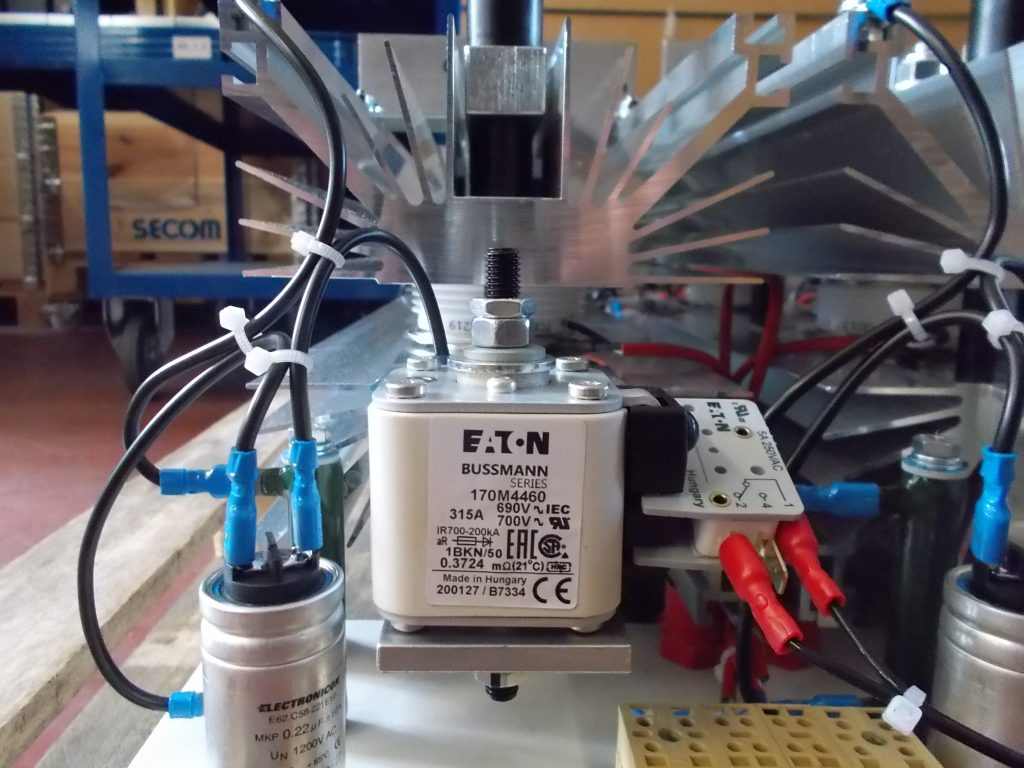 | Ambient condition | |
| --- | --- |
| Altitude | 1000 m. a.s.l. |
Main general data
Converter type
Three-phase diode rectifier
Three-phase unidirectional DC converter
Three-phase AC switch
Main supply voltage
380 ÷ 480V
500 ÷ 650V
660 ÷ 750V
850 ÷ 990V
Tolerance
± 10% power supply
Rated current
From 100A to 2000A
Rated frequency
50 and 60 Hz; ± 2%
Insulation voltage
2.5 ÷ 4 kV
Protection degree
IP00
Diode/thyristor protections
RC snubber; fuses
Converter protection
Overtemperature
Cooling system
Natural air
Installation type
Wall mounting; in cabinet
Dimensions
Different for current size and type
Weight
Different for current size and type